7 game-changing services
Three specialties. Only one goal.
Brand and branding solutions tailored for each client's needs. A dependable, user-friendly format created with one intent, to channel everything your make, say and do to maximize your ability to rise above the noise. Consistent appearance and creative flexibility for brand and business long term.

On-brand. Every time.
Easy to use formats. All in one place
Get the full potential from your brands and businesses. We offer 7 services with a proven track record that applies to all industries.

Service 1
Brand Purpose
Mission & Vision
Includes:
Workshop
Brand principles book
Digital or printed format
Service 2
Strategy &
Positioning
Includes:
Workshop
Competitive position map
Tagline (company wide)
Roadmap development
Service 3
Naming &
Nomenclatures
Includes:
Selection criteria
Concept verticals
Long list presentation
Top-10 short list
3 recommendations
Service 4
Marketing &
Messaging
Types:
Campaign platform
Marketing calendar
Brochures Sales/Investor presentations
Corporate capabilities
Messaging hierarchy
Positioning propositions
Service 5
Branding &
Identity
Types:
Logo design + Branding manual
Visual identity manual
Corporate identity system
Campaign branding book
Signs and wayfinding systems
Design standards manual
Retail franchise manual
Service 6
Packaging &
Product Design
Types:
Packaging design
Product design
Service 7
Online Appearance
& Retail Design
Types:
Websites UI – marketing
Webshops UI – sales
Social media – everything
Social media site profile
Digital advertising
Flagship stores
Concept stores
Pop-up stores
Shop-in-shop design
…and more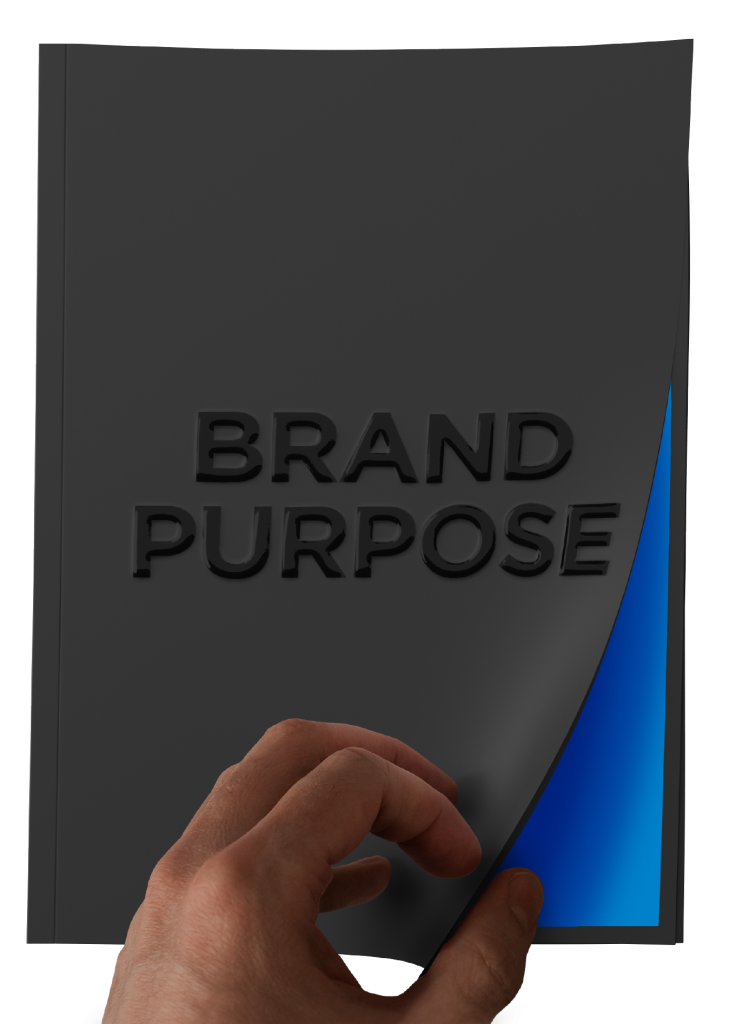 Service 1
Brand Purpose &
Mission-Vision
Ideology and principles
"For clients in distress looking to re-focus brand and business; the mission-vision book is an invaluable management tool."
Tools to simplify daily decision making.
Workshop with company executives, founders and or owners to collect ideology and principles fundamental to cultivate corporate culture and nurturing leading brand attitudes from the inside out in order to increase magnetic appeal. The final deliverable is a printed and or digital brand DNA document for internal use only.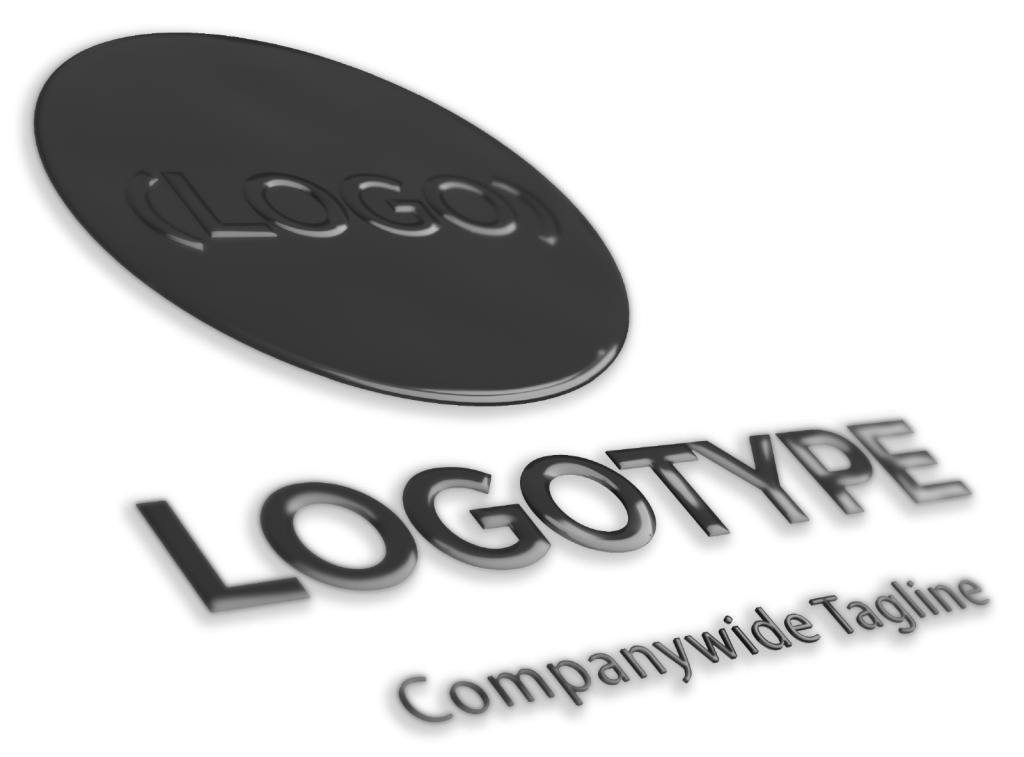 Service 2
Strategy &
Positioning
Passion and focus
"For clients preparing to launch who requires measurable results; strategy and positioning is a critical executional tool."
Tactics to strengthen market position.
Printed and digital document defining strategic building blocks enabling management to reposition the brand with a competitive difference and relaunch the brand under a new companywide tagline.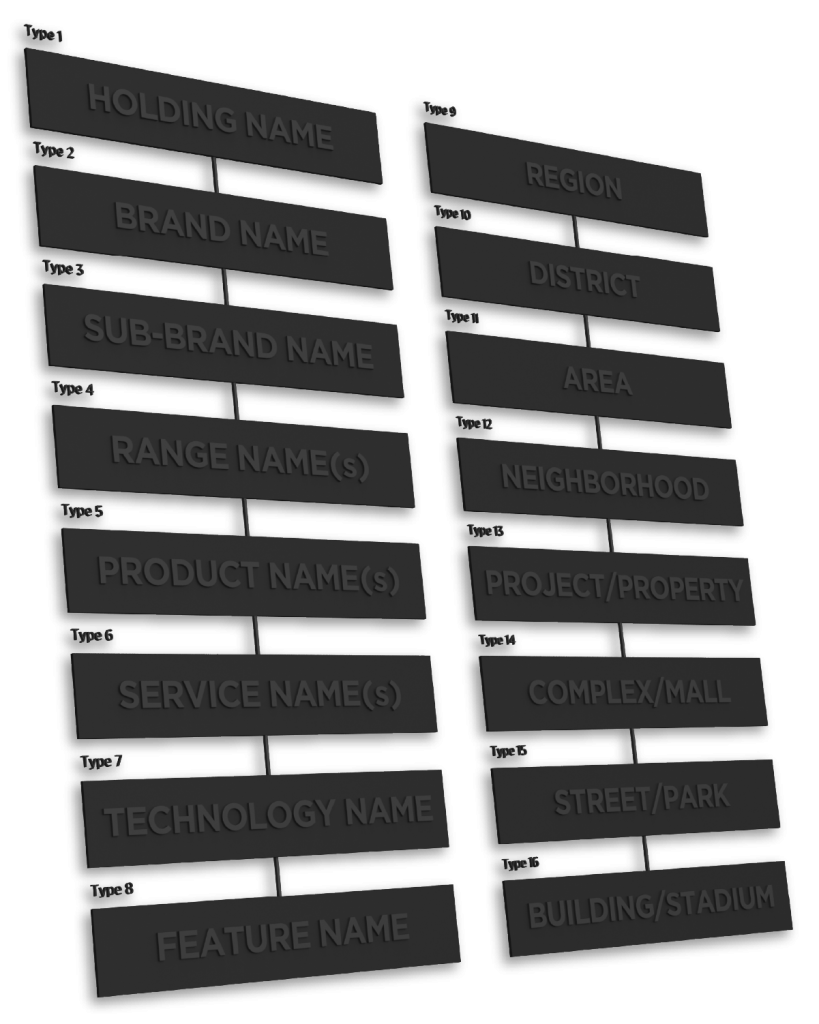 Service 3
Naming &
Nomenclatures
Names and naming conventions
"For clients launching their most important product or service; creating the right name or terminology drives success."
Solutions to maximize relevance to customers for new products and services.
One or a collection of meaningful and recognizable names, terminologies, systems, or naming conventions that bear the resemblance of and or compliments the brand.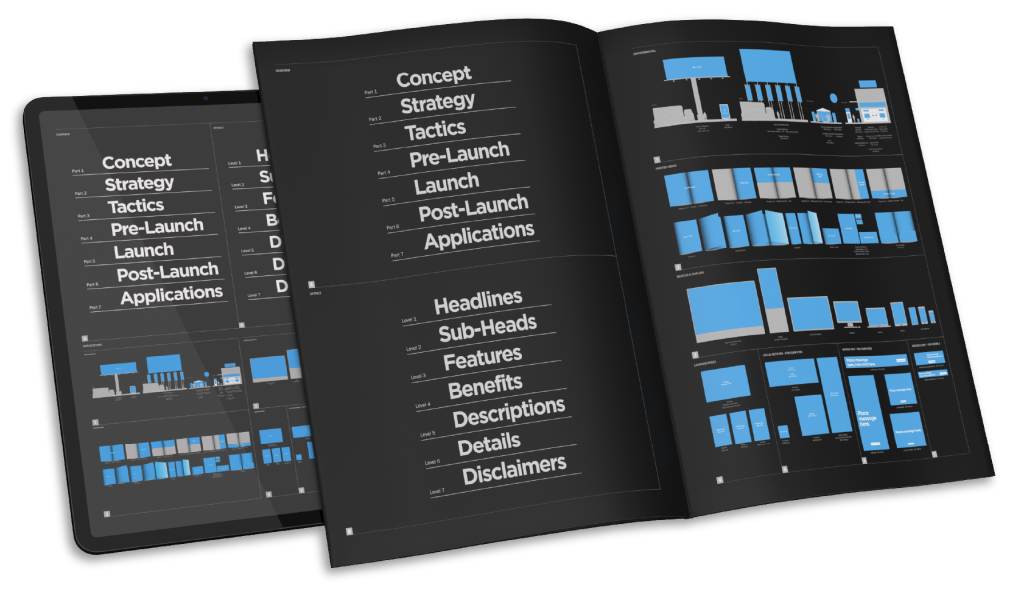 Service 4
Marketing &
Messaging
Statements and
lingering impressions
"For clients building image, business, and seeking momentum; disruptive marketing and messaging produce measurable results."
Concepts and tactics to attract attention, create new connections and induce demand.
A campaign with a series of orchestrated initiatives to create newsworthy coverage and reverberate the brand's voice to make meaningful claims that has magnetic appeal, shapes a brand personality and induce sustainable demand.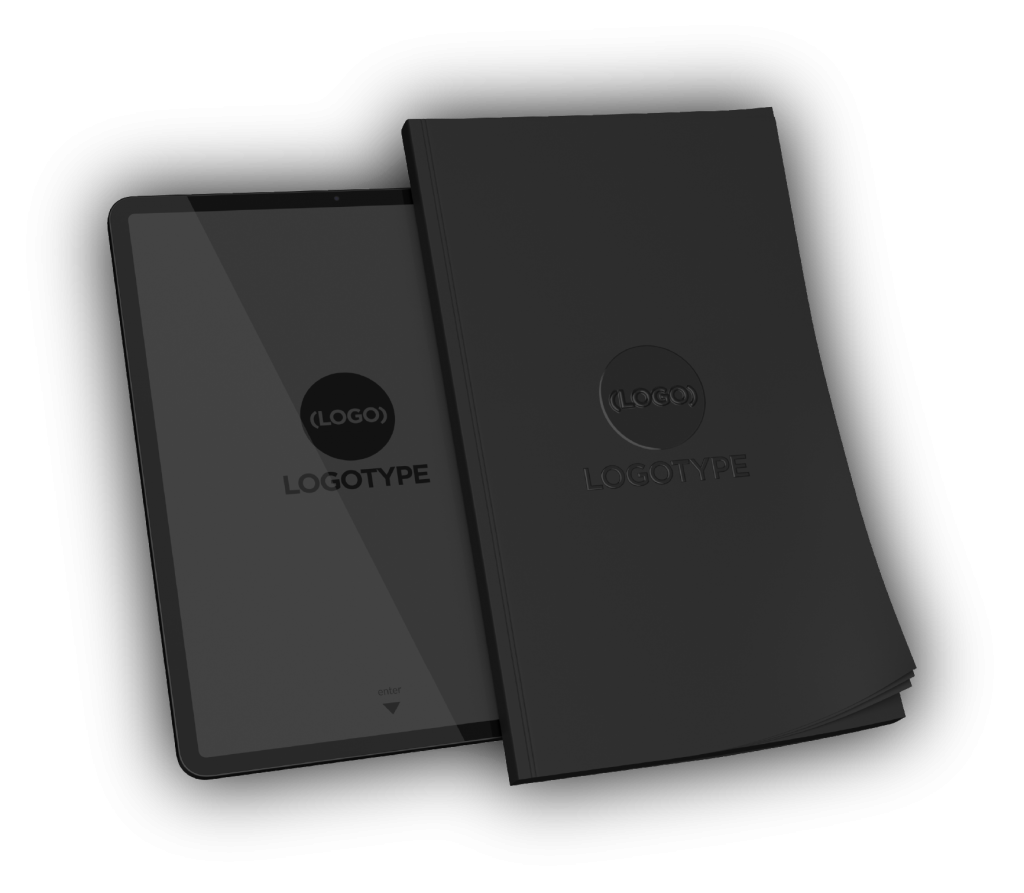 Service 5
Branding &
Identity
Uniform systems
and personality
"For clients yearning to stand out among competitors; shaping a strong identity establishes a consistent pattern of recognition."
Standards and guidelines to retain consistency and increase visibility on everything branded with a logo.
Informative guidelines to uphold the highest level of consistent use of all visual identity elements and brand personality to build recognition, awareness and inspire creativity.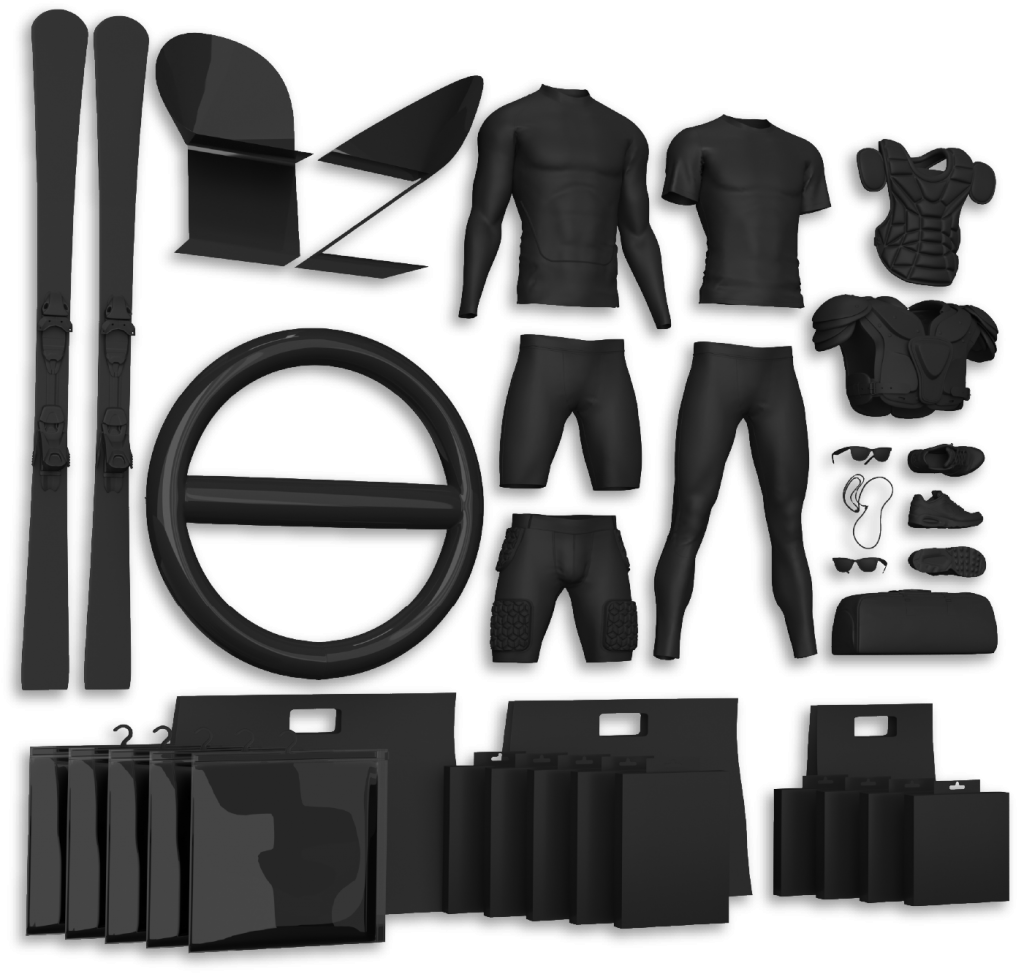 Service 6
Packaging &
Product design
Awe-inspiring and beneficial
"For clients with integrity seeking to increase demand; brand differentiation leads to packaging and product design no one can imitate."
Aesthetic design and functional features to make the brand more exciting.
Packaging and or product design that embodies the brand's integrity – with it's shape or appearance recognized from a distance, invigorating design details discovered up close, and unique features coming to life when in use – represent induce sustainable demand.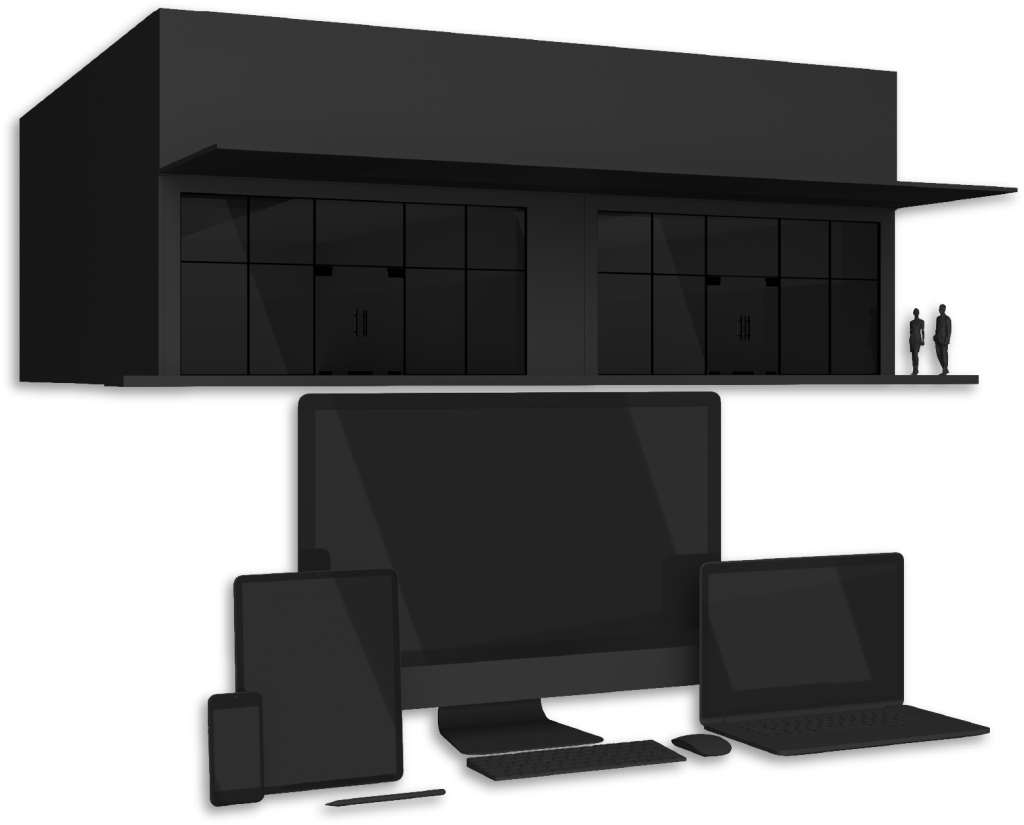 Service 7
Online appearance
& retail store design
Total brand immersion
"For clients believing that brand experiences effect conversion rates; the new generation retail stores and online appearances offer total brand immersion."
Environments to inspire genuine customer experiences, increase appeal, drive progressive sales and expand new business.
Retail store design and or online appearances for physical and or digital spaces such as flagship stores, A- B- or C-doors, sales centers, showrooms, shop-in-shops, tradeshows, kiosks or events for brands that focus on immersive brand experiences to leave a memorable impression and build a loyal following.
Not just branding,
but business-driven design.
We identify, shape
and activate your essentials.
Purpose
Position
Relevance
Recognition
Visibility
image & Appeal
Experiences
Vision
the ideas behind a brand
that help guide the future
Identity
the collection of elements
to make brands recognizable
Brand
what people say
about you
Align brand and vision.
Build magnetic appeal. Ignite your business.
Get the full potential from brands and businesses.
We offer 7 services with a proven track record that applies to all industries.

Everyone needs branding
Is Culteva right for you?
Seven game-changing services. Only one goal. To make your brand and business rise above the noise.
Connect now.
Start a brand project to impact your business.
Culteva aims to have a positive impact on the trajectory of brands and businesses.
Are you ready to allocate resources and committed to stay the course?
Talk with us now. Reach out with your name and cellphone number below.